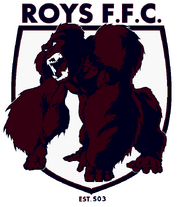 3KZ Is Football
is a
Roys FFC
player who debuted in
Season 12
. Often playing off a wing or half-forward flank, 3KZ enjoys a penchant for long goals off short steps. On the activity front, 3KZ Is Football regularly predicted Roys wins to varying numbers of powers of "lots", and - until a forum software change - was renowned for editing his posts, long after posting, solely to add a colourful reason for making the edit.
Ad blocker interference detected!
Wikia is a free-to-use site that makes money from advertising. We have a modified experience for viewers using ad blockers

Wikia is not accessible if you've made further modifications. Remove the custom ad blocker rule(s) and the page will load as expected.