Gold City Royals

Full name
Gold City Royals Fantasy Football Club
Nickname(s)
Royals
Club details
Founded
Season 16
Colours
Gold and purple
Competition
Sweet F.A.
Captain(s)
Easty
Ground(s)
The Golden Throne

The Gold City Royals are a fantasy football expansion side created by captain Easty. Easty alongside now-Vice Captains Deddy and Snappy!, Fumbler and several other experienced posters helped the Royals make a strong bid for Season 16. Which was accepted by the league officials at a later date.
The Gold City Royals can trace it's origins back to September 18th 2012 when Easty and a few other SFA posters got together to put a bid in for the tenth expansion bid. Originally the club started out as Expansion Team Ten, but quickly established itself as the ROYALS.
The Royals homeground currently known as @boner34 Castle until the Sponsorship Deal with Arnott's Biscuits "Chocolate Royals" kicks in just before the start of Season 16, to see the Royals homeground become The Golden Throne.
Royal Purple and Majestic Gold are the representative colours of the Gold City Royals.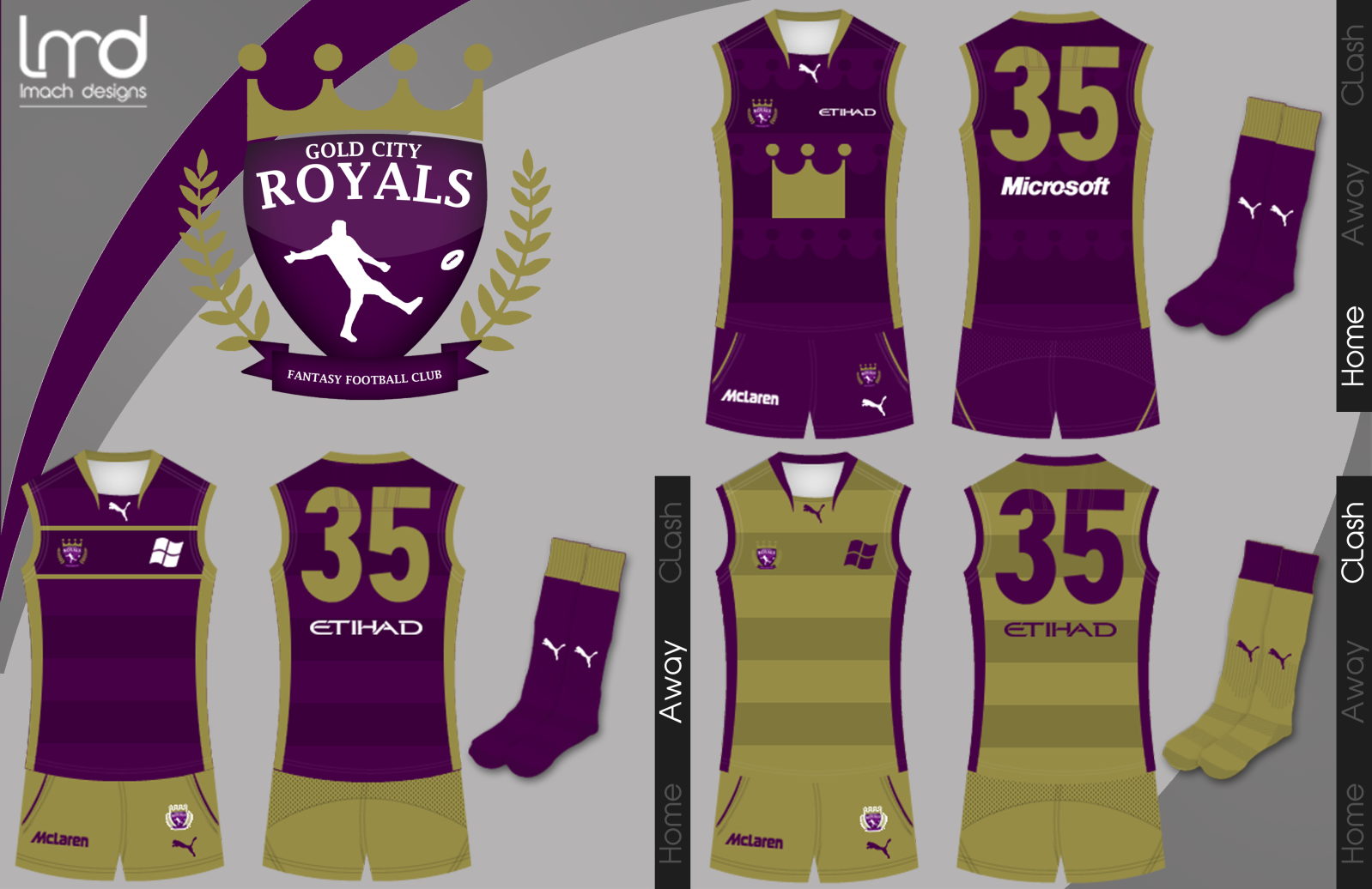 Club Symbols
Edit
Current Squad
Edit
Gold City Royals squad
Full squad
Leadership

Coaches





---

Legend:

(c) Captain
(vc) Vice captain
(r) Rookie


---



Club Honours
Edit
Honour Roll
Edit
SFA
Seasons - I, II, III, IV, V, VI, VII, VIII, IX, X, XI, XII, XIII, XIV, XV
Current Teams - Bombers, Hawks, Furies, Gumbies, Demons, Gorillas, Dragons, Wonders
Former Clubs - Mods, AFL, Dogs, Swamprats, Bears, Titans, Koalas, Razors, Dockers, Magic, Blues, Shadows, Hurricanes, Dragons, Dingoes, Timmy
Ad blocker interference detected!
Wikia is a free-to-use site that makes money from advertising. We have a modified experience for viewers using ad blockers

Wikia is not accessible if you've made further modifications. Remove the custom ad blocker rule(s) and the page will load as expected.