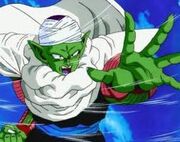 Names
Full name
Jonts
Nickname(s)
Details
DOB
7/11/2009
Teams (Current in bold)

Bagdad Bombers, Alberton Swamprats

Seasons

Bagdad Bombers - 14, 15 Alberton Swamprats - 16, 17

Position(s)
Other Teams

Port Adelaide(AFL)
Jonts started as a Bagdad Bomber player in season 14, being a premiership player in his first year at CHB. Controversally kicked out of the Bagdad team due to reving the Swamprats. Was co captain in their return year with MannumPower, in Season 17 is now just DVC.
Ad blocker interference detected!
Wikia is a free-to-use site that makes money from advertising. We have a modified experience for viewers using ad blockers

Wikia is not accessible if you've made further modifications. Remove the custom ad blocker rule(s) and the page will load as expected.