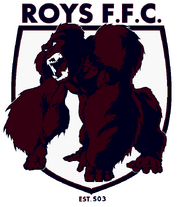 Yippyio
was the second captain of the
Roys FFC
, and was instrumental in ensuring the team continued to participate in their premiership
Season_04
. He was also leading goalkicker for the Gorillas that season. As at end of Season 14, Yippyio remains the only Roys player to have "cracked the tonne", notching 102 goals in that season.
Ad blocker interference detected!
Wikia is a free-to-use site that makes money from advertising. We have a modified experience for viewers using ad blockers

Wikia is not accessible if you've made further modifications. Remove the custom ad blocker rule(s) and the page will load as expected.